HSUHK upholds the principle of sustainability in its campus development and endeavours to provide staff members and students with a quality working and learning environment. In this respect, its building and landscape design has incorporated innovative environmental ideas to promote campus sustainability with features including:
Building a green campus and a healthy environment with quality interior spatial design, landscape design and acoustic design, eg, rooftop gardens, vertical planting, etc;
Extensively using environmentally-friendly bamboo and sustainable forest products in the building design and as construction materials, eg, floor, wall panels, furniture, etc;
Building staircases in the lobby area for promoting stair use to walk between floors and reducing reliance on lifts/escalators;
Building with full-height windows for maximising the penetration of daylight;
Adopting a district cooling system and a chilled ceiling air conditioning system for reduction of electricity consumption;
Installing building management system to optimise the operational energy use;
Setting up solar photovoltaic panels on the rooftops of HSUHK Jockey Club Residential Colleges (RCs) for providing renewable energy and offsetting part of energy use; and
Recycling rainwater and greywater for irrigation purposes,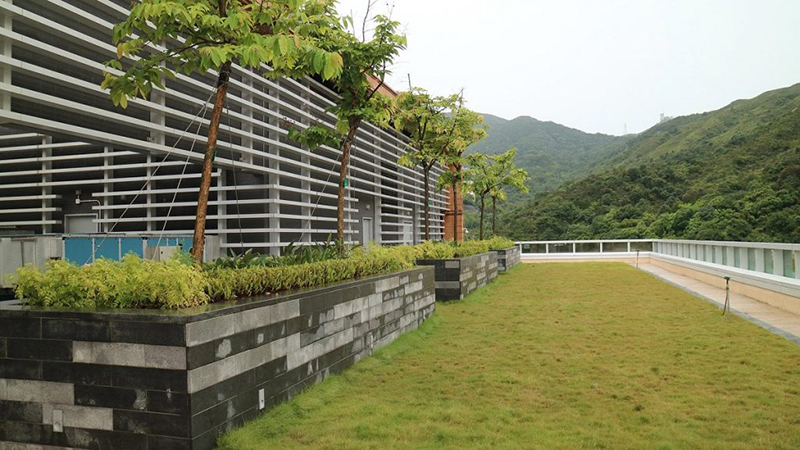 Landscape design for green campus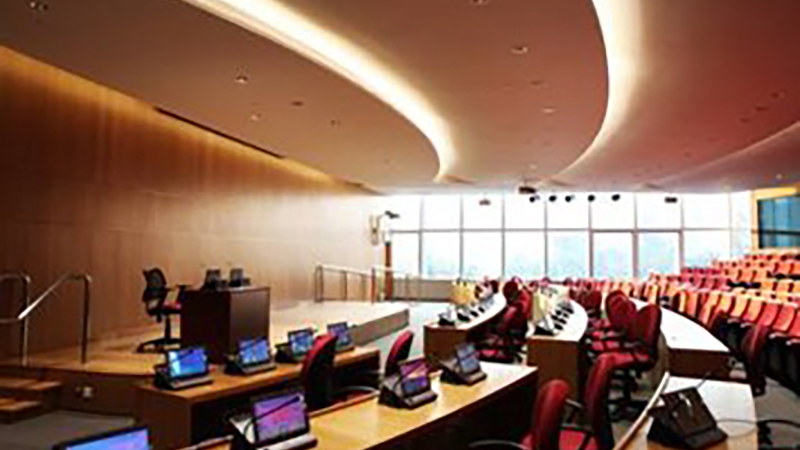 Acoustic bamboo panel wall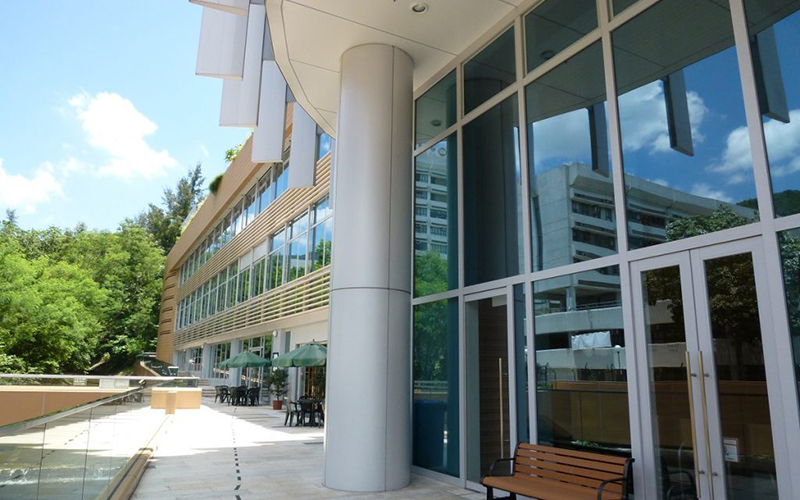 Full-height windows to maximise penetration of daylight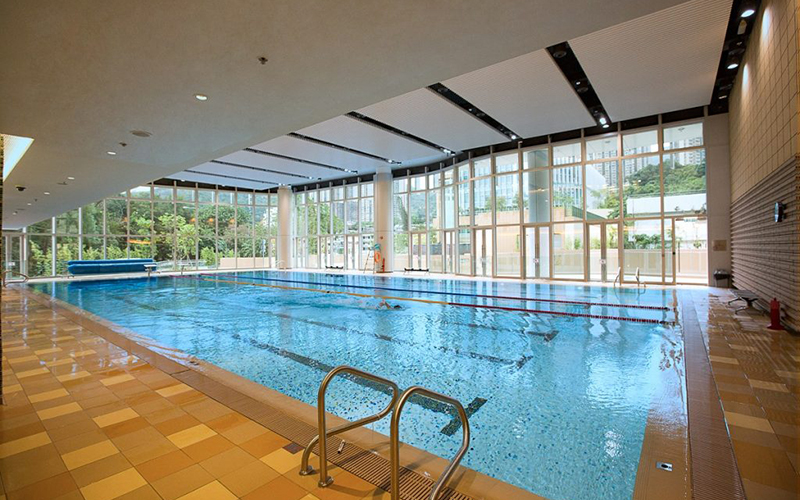 Heat recovery of pool heating system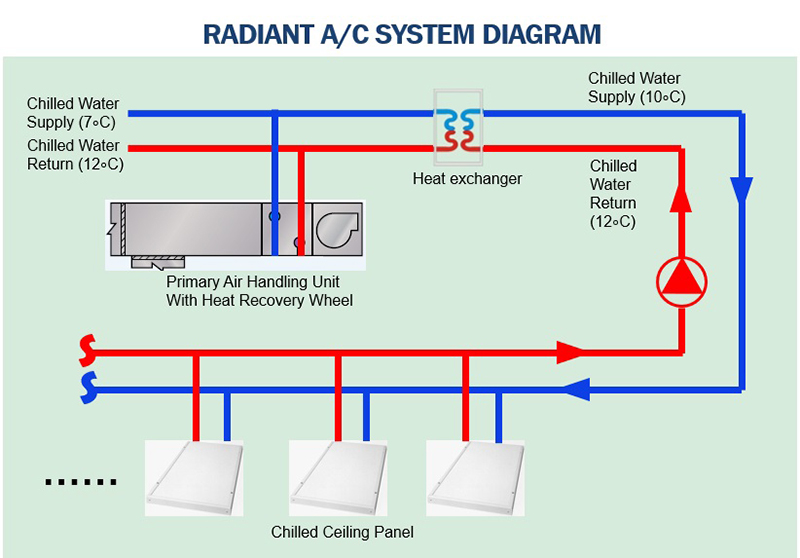 Chilled ceiling air conditioning system is adopted to save energy by 20%.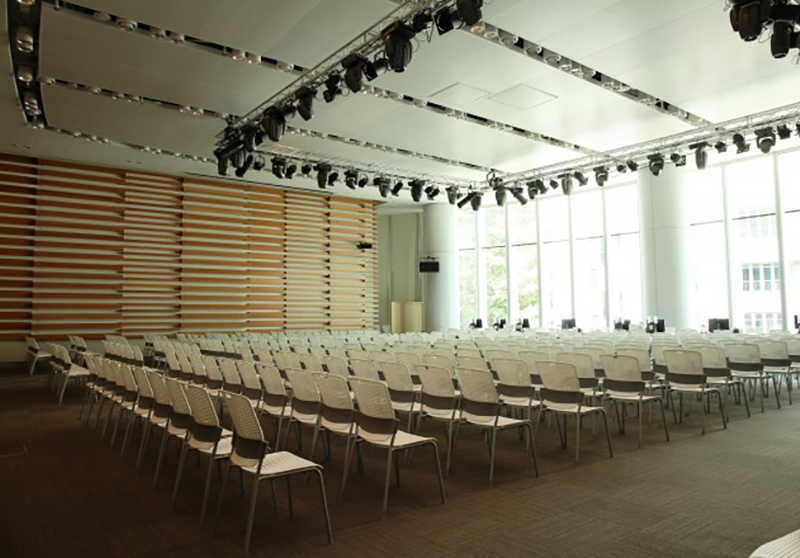 Environmentally friendly bamboo widely used as building materials, furniture and wall panel.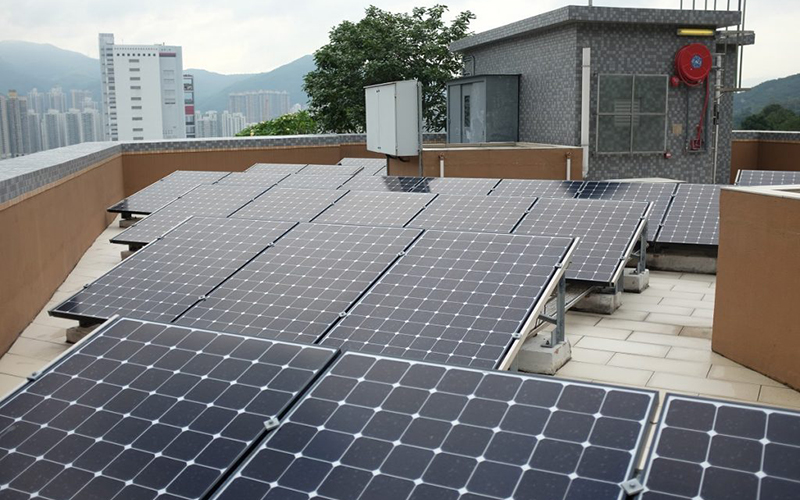 Set up solar photovoltaic panels for providing renewable energy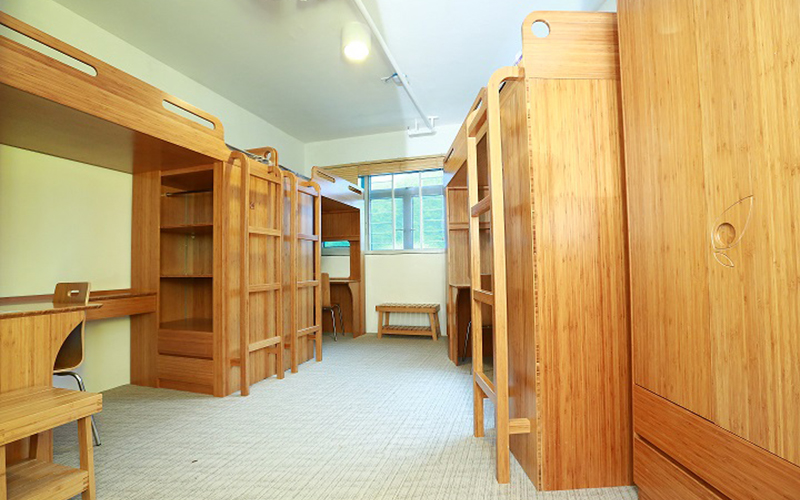 Environmentally friendly bamboo widely used in furniture and curtain at hostel rooms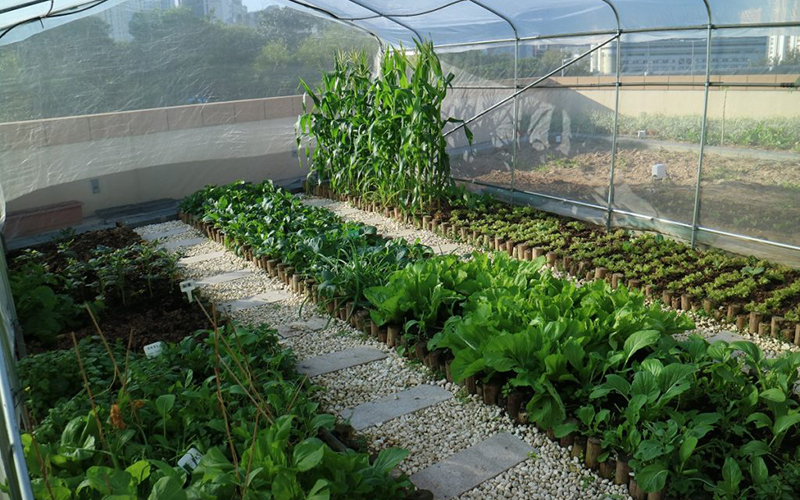 Organic Farming at rooftop garden